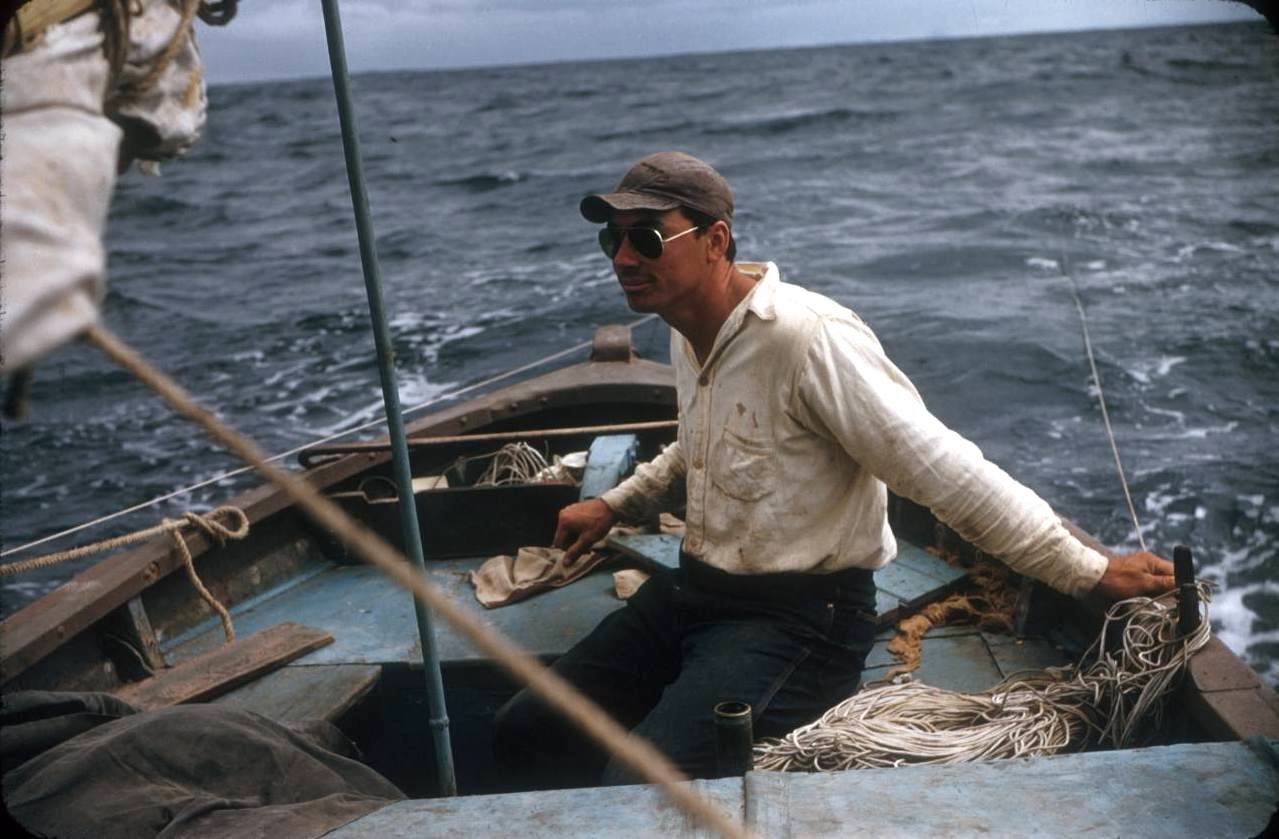 Miguel Castro was a fisherman, guide, and self-taught naturalist who lived on Santa Cruz Island in the Galápagos.  He was the first conservation officer at the Darwin Research Station. 
Miguel's contact with tomatoes started in 1956 when he was engaged by Charley Rick to travel to several islands to find the wild Galápagos tomatoes, L. cheesmanii and L. cheesmanii f. minor (now known as S. cheesmaniae and S. galapagense).  They traveled between islands in his fishing boat, the Lyon,  a 21 ft Norwegian built wooden vessel well suited to putting Rick ashore at small islets, coves and beaches. Rick's visit coincided with the main fishing season in the Galápagos, so Miguel trolled between islands and while Rick was plant collecting, an efficient arrangement.  Subsequent to their 1956 voyage, Miguel collected wild tomatoes whenever he had the opportunity, acquiring seed of 30 additional populations from throughout the archipelago which he generously forwarded to Rick.  
"Altogether the many tomato collections that you have sent to us provide a wonderful distribution and help immensely to give the necessary information for a reclassification of the wild tomatoes in a book that is being prepared by Dr. Ira Wiggins on all the plant species of the archipelago." -- C.M. Rick to M. Castro, 1968
Miguel's personal life was marked by the tragic untimely death of his wife Susana (Zouzou) Coray in 1968. They were married in 1957 and had their first child together in 1959.  Zouzou also had a connection to tomatoes, having collected seed of S. galapagense (LA0317) from Bartolomé island in 1954, the very first seed collection of this species. 
Miguel and Zouzou's tomato collections have been maintained ever since by the TGRC and continue to be actively used by tomato researchers and breeders around the world.